About us
We have a firm belief in every person's capacity to develop!
We are all unique. We find our own true self when we refrain from striving to become someone else. This is the basis of good leadership: Making the most of one's own potential so as to be able to refine and develop the potential of others. The aspiration to help others is what sets apart the successful leader from the ordinary one, and is the essence of leadership itself.
This is our approach, and it forms the basis for our leadership programs and our company.
Kim – one of the best coaches in Scaninavia and a popular speaker specialised in Personal Development and Positive Psychology.
Annette – with many successful years of leadership in large organisations and a behavioral scientist with a wish to use the experience to help other leaders
We met – and realised that we shared the same dream:
"To build a company based on good values, with first class tools and with excellent consultants who provide tangible results for our customers."
Our development is your development
Our ambition is to provide state of the art tools for leaders and organisations. In order to achieve this, we invest in our own development in the area of personal and leadership development.
We are updated in the latest findings within Positive Psychology and Brain research.

We are members of IPPA – International Positive Psychology Association.

We are inspired by Mark Waldman, Srinivasan Pillay, George Pratt, John Assaraf, Anthony Robbins, Martin Seligman, Mihály Csíkszentmihályi and Stephen Covey.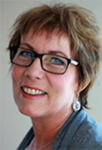 Annette Runsteen
VD
+46 (0)70 554 56 83
annette.runsteen@day2day.se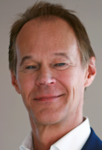 Kim Karhu
Styrelseordförande
+46 (0)73 390 50 10
kim.karhu@day2day.se